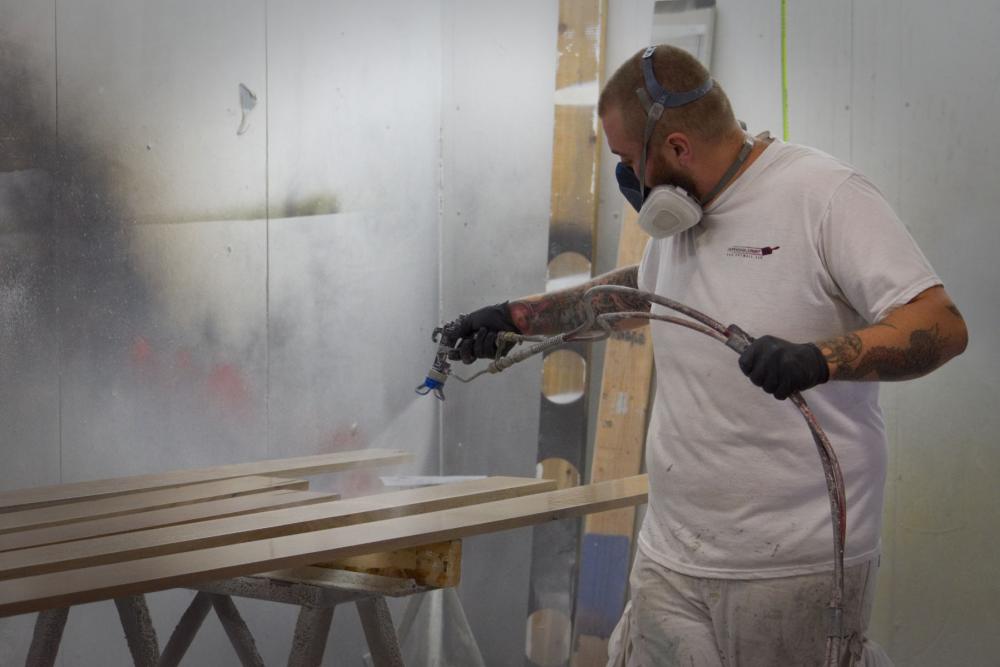 About the Door & Trim Shop
We have an advanced, professional and highly productive door and trim shop. From high quality hand applied finishes, to state-of-the-art molding sprayers, we have the highest quality of finishes out there.
How it Works
When materials arrive at our shop, they are immediately brought inside. All materials are inspected for any sort of manufacturer defects i.e. scratches, dings, chips, milling and any sort of damage. We offer solutions to all of these problems if needed. All door and jamb packages are disassembled for sanding, stain and finish. Once finished, they are reassembled and wrapped for transportation. Trim packages are stained and finished through our advanced molding sprayer. When the trim package is cured, it is carefully handled and packaged accordingly for transportation. There are many levels of finishing offered with door and trim packages. Cabinets, furniture, and various metal substrates are also items we apply high quality finishes to.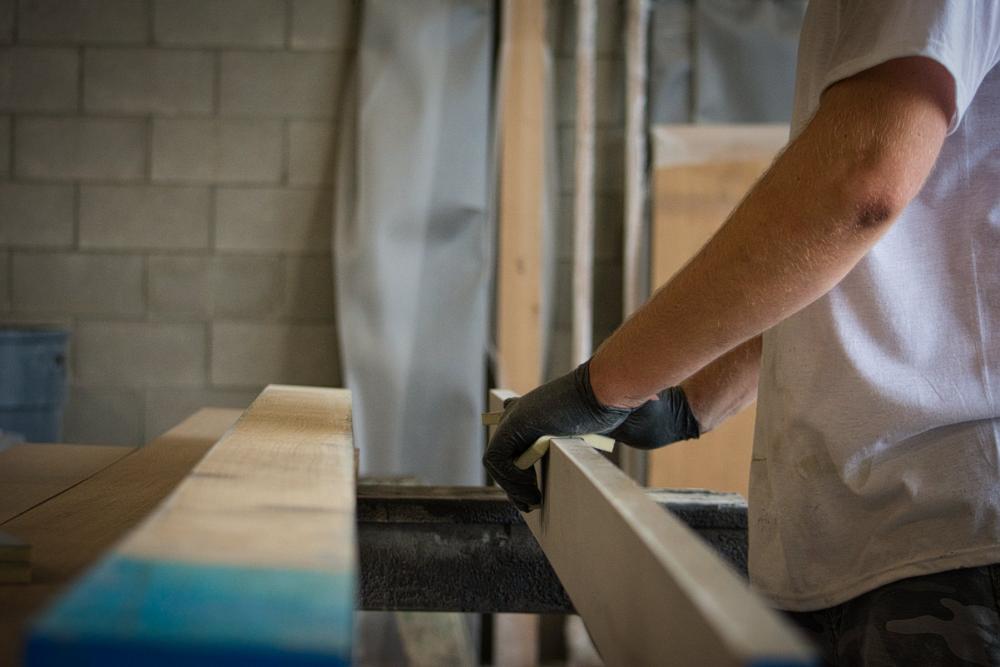 Product Selection
When you want high quality finishes, look no further! We select nothing but durable, long-lasting finishes that range from high quality clear and tinted lacquers, to exterior door finishes, industrial metal finishes, custom faux finishes and high-end furniture finishes. Through our sampling process, you can see exactly what your finish product will look like. We offer this process to all our customers to ensure that you are getting exactly what you want.
Why
Whether you are building a commercial, residential or custom home, why wouldn't you want the best looking and durable finishes on all your doors, trim, cabinets, furniture and metal? We know that pre-finished doors and trim isn't always the best option for all our customers, but with pre-finished materials, you transport a portion of the work from the jobsite to another location, allowing trades to complete their work without losing valuable time in your schedule. Not only do you save yourself valuable time, but you have ready to install finished material. We seal all sides of the material to insure your material can withstand every element it may be around. We are open to giving our customers the opportunity to think "outside of the box". Our custom finishing ranges from painting, staining, glazing, distressing, refinishing, color matching, specialty finishing and much more. We pride ourselves in making our customers happy and by giving them professional guidance and high-quality finishes.